---
Welcome! This page contains information, resources regarding the development of York University Libraries' Strategic Plan 2021-2026, finalized on September 17, 2021.
The YUL Strategic Planning Steering Committee drafted an inspirational YUL Strategic Plan 2021-2026 that aligned with the University Academic Plan (UAP), fulfilled our mission and embodied our values by engaging in a consultative and transparent process that focused outward, de-siloed operations, fostered collaboration, and empowered staff to fulfill their academic and administrative roles within the institution.
Content on this page
York University 2020-2025 UAP Priorities
---
York University's Academic Plan (UAP) 2020-2025 is about "coming together to make positive change for our students, our campuses and our local and global communities." Foundational to the UAP is its focus on charting a path to positive change in relation to six priorities for action as stated on page 4 of the UAP. The six priorities are conceptualized within the following interdependent dimensions:
21st Century Learning: Diversifying Whom, What, and How we Teach
Knowledge for the Future: From Creation to Application
From Access to Success: Next Generation Student Supports
Advancing Global Engagement
Working in Partnership
Living Well Together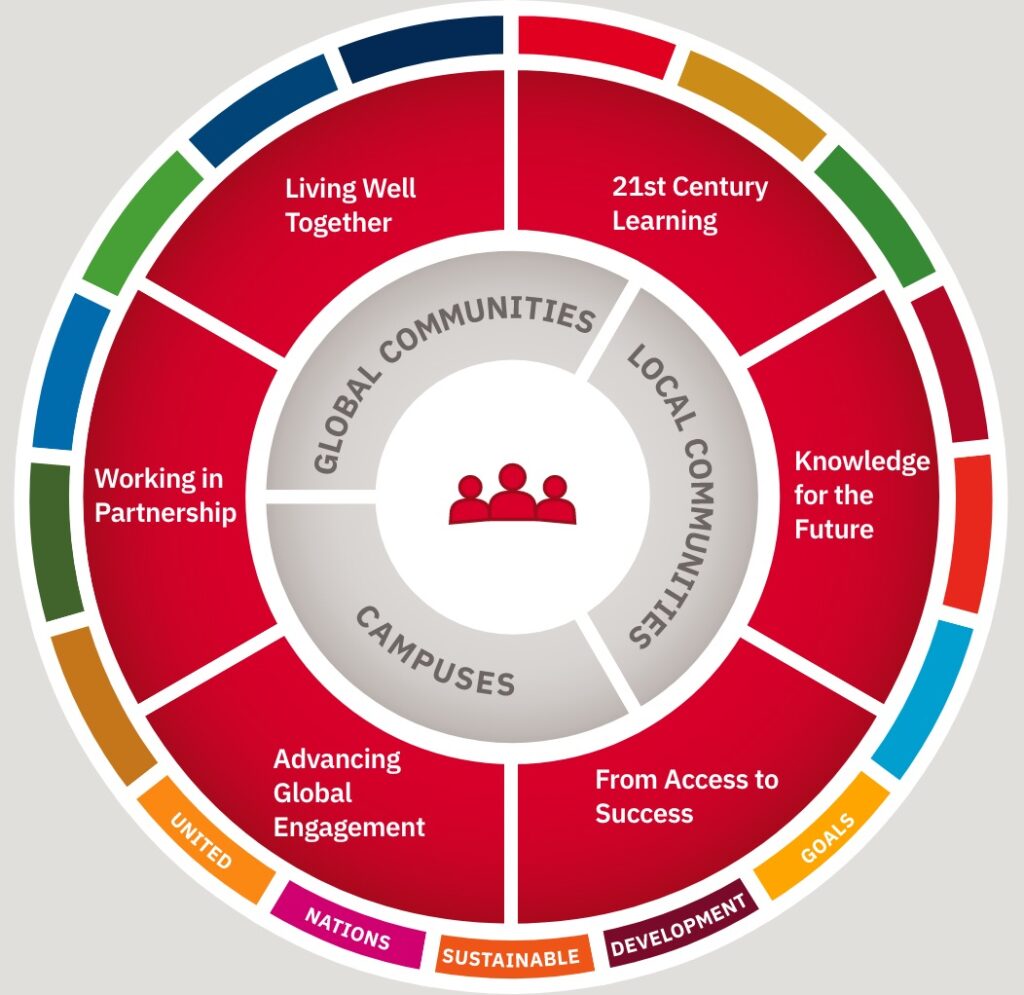 ABOUT
---
Strategic Plan 2021-2026:
Has an eye to strengthening organizational leadership structures, leadership programs, human resources structures and organizational workflows to support strategic initiatives, and a 21st century Library profile that builds organizational capacity and capitalizes on our strengths.
Aligns with the UAP's associated documents that include the Strategic Research Plan, Indigenous Framework, the Framework on Black Inclusion, Internationalization Strategy, Open Access Policy, Sustainability Strategy, Faculty Plans, SMA3 and the soon to be developed Equity, Diversity and Inclusion (EDI) Framework.
Through a consultative process, the Steering Committee:
Reviewed the YUL 2016-2020 Strategic Plan
Considered how to map to the University's UAP and York's 2020-2025 Strategic Mandate Agreement
Identified key areas where Libraries have primacy within the UAP and recommend focus.
Aligned the Libraries EDIAR planning and strategy within the plan.
Considered consultations with non-YUL key stakeholders and users in this process.
Timeline

STEERING COMMITTEE
---
The York University Libraries Strategic Planning Steering Committee membership consisted of:
Joy Kirchner, Dean of Libraries
Jack Leong, Associate Dean, Research & Open Scholarship (Associate Dean representative)
Aaron Manton, Communications Manager
Colette Leier, Executive Officer and Sophie Bury, Director Learning Commons (Director/ Manager representatives)
Kalina Grewal and Kris Joseph (Librarian/Archivists representatives)
Trevor Daniels and Bhash Deonandan (Staff representatives)
RESOURCES
---
---