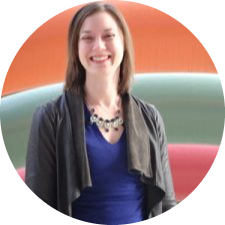 York University Libraries' second W.P. Scott Chair for Research in E-Librarianship (2015-2017), Stacy Allison-Cassin, has situated her research within the interdisciplinary fields of digital humanities and information systems.
Allison-Cassin is developing a series of Linked Open Data prototypes that will be used to both critically engage with the the practice of knowledge organization and advance the use of Linked Open Data within memory institutions in Canada.
Drawing on the strengths of the archival collections at York University Libraries, in particular the Mariposa Folk Music Foundation collection and the Toronto Telegram collection, these prototypes will focus on the coffee house and folk music scene in Toronto during the 1960s to expose the hidden network of meaningful connections between collections by taking ideas such as location, narrative, nostalgia and sound as the principle organizing force.
Papers and Presentations
International Association of Music Libraries and Documentation Centres Annual Meeting, The Julliard School of Music, New York, June 2015
LODLAM Summit 2015, University of Western Sydney, Sydney, Australia, June 2015
Alliance of Digital Humanities Organizations Annual Meeting, University of Western Sydney, Sydney, Australia, June 2015