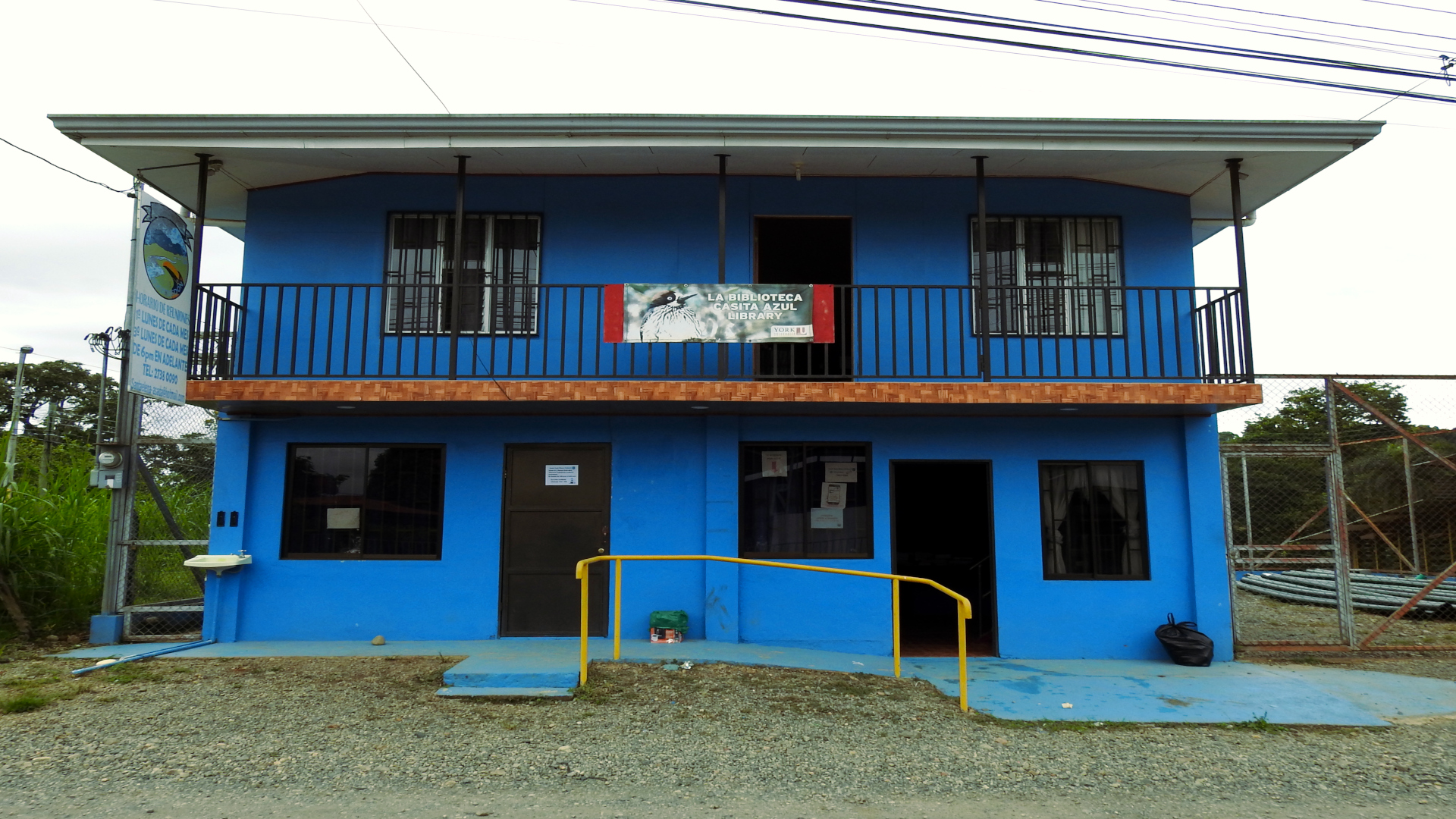 LA BIBLIOTECA CASITA AZUL
---
Bienvenido a La Casita Azul, an education and learning resource centre that supports York's increasing socio-environmental research, education and community outreach within Costa Rica.
Situated in the midst of the local communities in Costa Rica, La Casita Azul supports and enhances York's Eco-Campus in Costa Rica while playing an important role in research intensification, knowledge mobilization, community engagement, citizen science, research dissemination, engagement and outreach while offering access to the online and print resources and educational programs.
---
Take a look Inside
Hours and Location
Casita Azul is situated in the vibrant and biodiverse Alexander Skutch Biological Corridor, in Santa Elena, Pérez Zeledón, Costa Rica. It does not have a formal address but can be found by following local landmarks. For detailed instructions please see our Contact Us page
Due to the ever changing nature of Casita Azul, hours and days of operation are announced on a weekly basis.
Please see our Facebook page for up to date hours.
---
Learn More About Casita Azul
Connect with our library resources and services
---
Find out more about the collections and services offered to students, researchers, and the local community