A University-wide mission
In June 2020, York University launched its new University Academic Plan 2020-2025 (UAP), which included a university-wide challenge to elevate York's contributions to the United Nations' 17 Sustainable Development Goals (SDGs).
The new UAP serves as a blueprint for action, positioning York University as an agent of positive change in a world facing a convergence of unprecedented trials from climate change, a global pandemic, racism and xenophobia, poverty and inequality. York University's new UAP is a rallying call for students, faculty and staff to bring their expertise from across disciplines to work together to build new tools and develop strategies and solutions to global challenges.
How We're Making a Difference
In alignment with the UAP, embedded in York University Libraries' (YUL) Strategic Plan 2021-2026 is a commitment to rise to the University-wide challenge to contribute to UN SDGs. As a catalyst for the creation, dissemination, and democratization of knowledge, cultivating a community that prepares students and researchers to make positive change in a global environment, YUL plays a critical role in supporting institution-wide work to contribute to SDGs, as well as in mobilizing our unique expertise to increase the visibility of this transformational work.
YUL Strategic Plan 2021-2026 Goal:
Identify, prioritize, and collaborate with key partners to develop and engage with York's evolving SDG activities.
Develop a framework for creating sustainable interdisciplinary partnerships that support SDG goals and initiatives.
Collaborate with faculty to enhance the visibility and impact of research emerging from SDG initiatives.
Drawing upon library expertise, identify and develop library-led curriculum integration opportunities that align with SDGs.
Read our Progress Report on YUL's work on advancing UN SDGs here.
Highlights of Our Work to Advance UN SDGs
End poverty in all its forms everywhere.
Eradicating poverty is not a task of charity, it's an act of justice and the key to unlocking an enormous human potential. Still, nearly half of the world's population lives in poverty, and lack of food and clean water is killing thousands every single day of the year. Goal 1 is all about mobilizing policies to end poverty, ensure equal rights to resources, and building resilience of the poor from all kinds of disasters.
Learn more about how YUL is advancing SDG 1 through community engagement and outreach activities at La Casita Azul library in Costa Rica.
Ensure healthy lives and promote well-being for all at all ages.
Over the last 15 years, the number of childhood deaths has been cut in half.  This proves that it is possible to win the fight against almost every disease. Still, we are spending an astonishing amount of money and resources on treating illnesses that are surprisingly easy to prevent. Goal 3 promotes healthy lifestyles, preventive measures and modern, efficient healthcare for everyone.
Learn more about how YUL is advancing SDG 3 through collaboration with health institutions.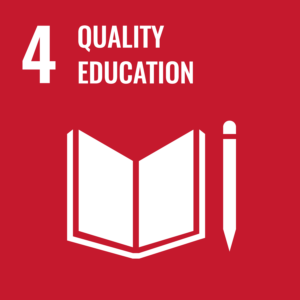 Ensure inclusive and equitable quality education and promote lifelong learning opportunities for all.
Education liberates the intellect, unlocks the imagination and is fundamental for self-respect.  It is the key to prosperity and opens a world of opportunities, making it possible for each of us to contribute to a progressive, healthy society. Goal 4 is about ensuring access for all along all educational levels and ensuring relevant skills for sustainable development and financial success.
Learn more about how YUL is advancing SDG 4 by providing access to educational resources.
Achieve gender equality and empower all women and girls.
Gender bias is undermining our social fabric and devalues all of us. It is not just a human rights issue; it is a tremendous waste of the world's human potential. By denying women equal rights, we deny half the population a chance to live life at its fullest. Goal 5 is about ensuring the political, economic and social equality for women, and eradicating prejudice in all forms.
Learn more about how YUL is advancing SDG 5 by providing spaces to support families to thrive.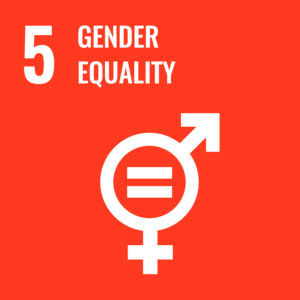 Promote sustained, inclusive and sustainable economic growth, full and productive employment and decent work for all.
Economic growth should be a positive force for the whole planet. This is why we must make sure that financial progress creates decent and fulfilling jobs while not harming the environment. Goal 8 is about protecting labour rights and once and for all put a stop to modern slavery and child labour, promoting job creation with expanded access to banking and financial services, to ensure all have access to the benefits of entrepreneurship and innovation.
Learn more about how YUL is advancing SDG 8 by facilitating community educational opportunities via La Casita Azul library in Costa Rica.

Reduce inequality within and among countries.
Too much of the world's wealth is held by a very small group of people. This often leads to financial and social discrimination. In order for nations to flourish, equality and prosperity must be available to everyone – regardless of gender, race, religious beliefs or economic status. Goal 10 is all about addressing income inequality, social, economic and political inclusion and creating policies that promote equality.
Learn more about how YUL is advancing SDG 10.
Make cities and human settlements inclusive, safe, resilient and sustainable.
The world's population is constantly increasing. To accommodate everyone, we need to build modern, sustainable cities. Goal 11 is about using new, intelligent urban planning to create safe, affordable and resilient cities with green and culturally inspiring living conditions.
Learn more about how YUL is advancing SDG 11 by providing free access to libraries, including books and publications, and preserving and recording cultural heritage.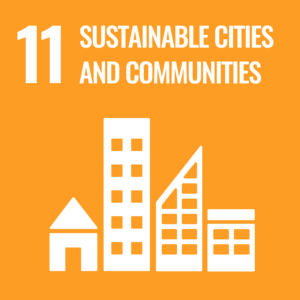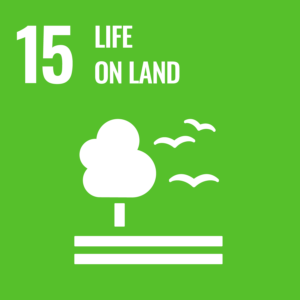 A flourishing life on land is the foundation for our life on this planet.
Protect, restore and promote sustainable use of terrestrial ecosystems, sustainably manage forests, combat desertification, land degradation and halt biodiversity loss. We are all part of the planet's ecosystem and we have caused severe damage to it through deforestation, loss of natural habitats and land degradation. Goal 15 is about promoting a sustainable use of our ecosystems and preserving biodiversity, which is the key to our own survival.
Learn more about how YUL is advancing SDG 15 via La Casita Azul library in Costa Rica by partnering with local organizations to advance conservation, restoration, recycling and sustainability educative projects.
Compassion and a strong moral compass is essential to every democratic society.
Promote peaceful and inclusive societies for sustainable development, provide access to justice for all and build effective, accountable and inclusive institutions at all levels. Yet, persecution, injustice and abuse still runs rampant and is tearing at the very fabric of civilization. Goal 16 ensures that we tackle abuse, organized crime, corruption, and violence through strong institutions and global standards of justice.
Learn more about how YUL is advancing SDG 16 through engagement with local stakeholders in the Jane-Finch community.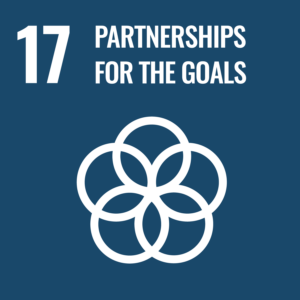 The Global Goals can only be met if we work together.
Strengthen the means of implementation and revitalize the global partnership for sustainable development. Goal 17 is about fostering global partnerships, International investments, and support to ensure innovative technological development, fair trade and market access, especially for developing countries. To build a better world, we need to be supportive, empathetic, inventive, passionate, and above all, cooperative.
Learn more about how YUL is advancing SDG 17 through international collaborations such as the Hemispheric University Consortium (HUC).