Transforming Scott Library
The Scott Library is planning a complex renovation of Scott Library intended to not only refresh an aging building, but also to recast the services and resources provided by the Libraries in new and innovative ways. The vision for Scott Library has the following broad objectives:
Significantly increase the seating capacity
Inspire and support learning and student success
Foster inter-disciplinary research and discovery in a digital world
Embolden creativity and innovation
Engage the communities YUL aims to serve
Create memorable and comfortable physical environments for all users
Achieve a physical configuration more aligned with YUL's internal organization and capabilities
To learn more about the vision and details visit the Scott Library Master Space Plan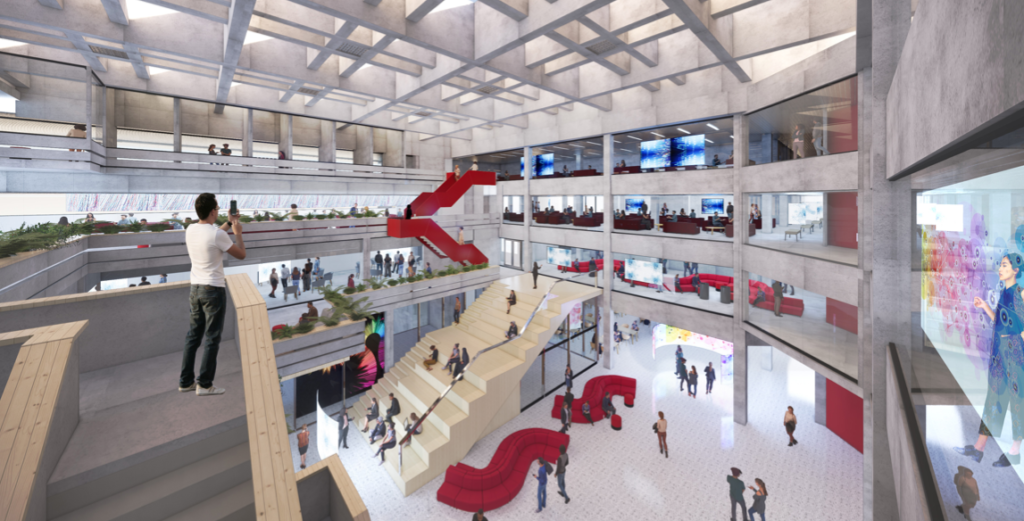 Gifts to the Library and Naming Spaces
York Libraries rely on philanthropic support to optimally serve our students, ensuring they have access to social, learning and development opportunities – in and outside the classroom. We invite you to partner with the Libraries in our endeavour to offer the best possible post-secondary education and educational experience.
Your gift to the Libraries will have a long-lasting impact on the students – during their time at York and long after they graduate.
To discuss how to get the best impact for your potential gift to York University Libraries, please contact:
Libraries Advancement Office
416-736-5935
libadvancement@yorku.ca