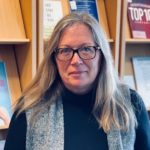 Tanya Prince, Branch Access Services Manager
 –
tprince@yorku.ca

Tanya manages access and facilities services at the Leslie Frost, Peter F. Bronfman and Steacie Science and Engineering libraries. In collaboration with others in the Curriculum and Course Support Department, she is responsible for the coordination of reference, circulation and user experience. She has a Master of Information Studies from the University of Toronto, as well as a BA from McGill University and an MA from York University. She lived for a number of years in Australia where she was the library manager at TAFE colleges in Western Sydney. Upon returning to Canada in 2014, Tanya was a research and teaching librarian at York before moving to her current role in 2019.
Angie An
,
Business Librarian
–
angiean@yorku.ca
  (
On Sabbatical Jan. 2020 returning Jan. 2021
)  Angie An worked as an Information Specialist at the Business Resource Centre of TD Securities delivering research services to investment banking staff and financial services professionals. Also, as a Sr. Compliance Officer, she worked to develop a centralized Regulatory Library at TD. Her other former experience includes working as a Research Associate at an executive search firm and as a Reference Assistant at an academic library. Angie holds an MLIS from the University of Western Ontario, an Honours BA from Brock University and she has completed her Canadian Securities Course. See the
Liaison Librarian page
for Angie's collections responsibilities.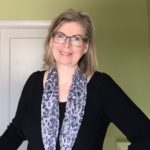 Susan Bryant
 ,
Part-time
Business Librarian
 – 
sbryant@yorku.ca
 Susan Bryant holds an MBA and MLS from the University of Toronto and an Honours BA in history and political science from McMaster University. Susan worked for most of her career as a Knowledge Specialist at McKinsey and Company, primarily with the firm's North American Retail Practice. Prior to McKinsey, she managed the investment banking library at Merrill Lynch Canada. Most recently, Susan spent several years as business development manager at a leading Canadian law firm.