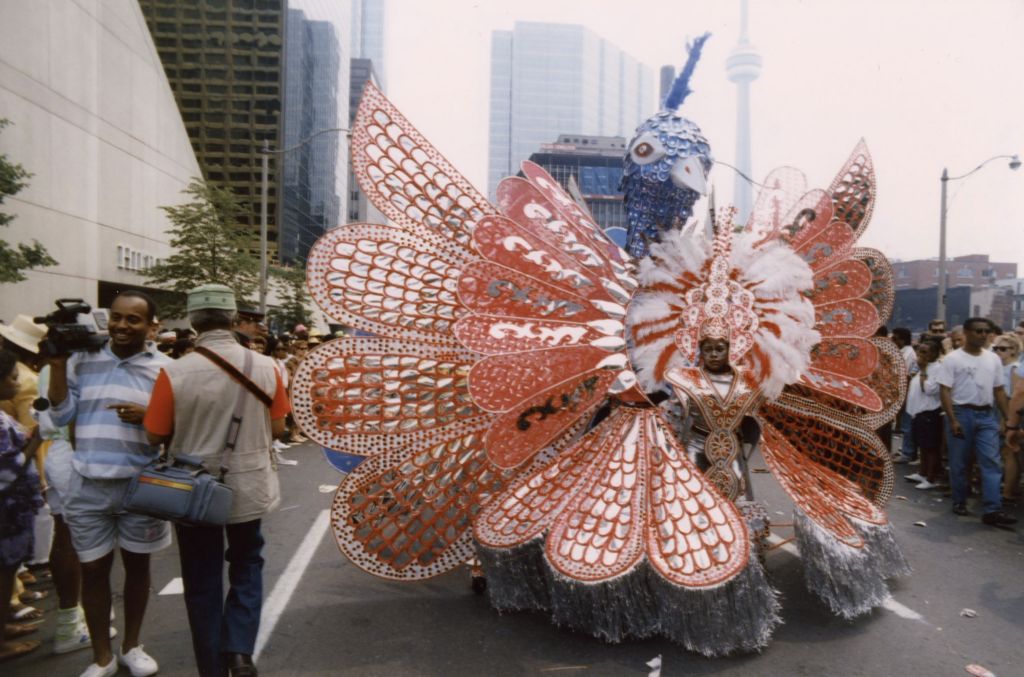 As Toronto prepares to launch the annual Caribbean Carnival that began more than 60 years ago to celebrate Black emancipation from slavery, York University Libraries celebrates its role in preserving and sharing the historic origins of the festival.
The archives of Kenneth Shah, a founding organizer of the event originally known as Caribana, capture the enthusiastic embrace of masquerade, dancing, and music through 30 years of text, photographs, and film—all of which provide unique insights into the cultural contributions of the Black and Caribbean communities. Kenneth Shah is a founding member of Caribana and the Caribbean Cultural Committee and was involved for more than 30 years with the festival celebrating Black emancipation from slavery.
Caribana arose out of a desire by West Indian immigrants to share the festival culture of Trinidad and Tobago and the Caribbean with the dominantly white British and European population of Toronto and to educate Canadians. The event celebrates the emancipation of Black people from slavery through Calypso music, dance, and masquerade and provided an opportunity for Caribbean communities to have a voice in the Canadian focus on multiculturalism during the 1970s. Today the Toronto Caribbean Carnival is an annual event, the largest of its kind in North America.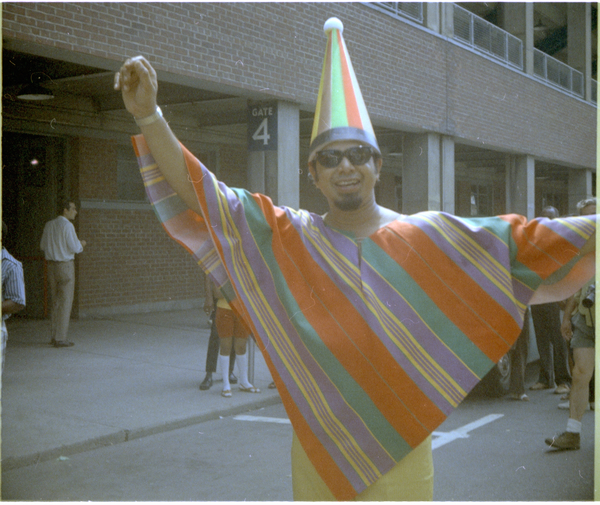 Born in San Fernando, Trinidad, Shah moved to Canada in 1965 to pursue a career in petroleum engineering. He eventually left this profession to focus on carnival arts, designing and making costumes, managing mas bands, and taking a leadership role in programming from the first festival held in 1967 until his death in 2002.
Kenneth Shah's archives were gathered after his passing by the late Professor Christopher Innes, a Canada Research Chair in Theatre and Performance at York University, initially deposited with York University's Harriet Tubman Institute for Research on African and its Diasporas.
The Kenneth Shah archives, also known as a fonds, were transferred to York University Libraries in 2019. These documents consist of almost four metres of textual records, 4,000 photographs of festivals in Toronto, Montreal, New York, and Trinidad, and 51 sound and moving image recordings. They include meeting minutes and financial records for the Caribbean Cultural Committee (early organizers of the festival), correspondence with participants and other Caribbean festivals, Shah's sketches for parade costume designs and his program proposals, regulations and registrations for band competitions, brochures, and coverage of the festival by Black community newspapers.
University Archivist Michael Moir says the records are very rare in the context of Carnival arts, immigration and multiculturalism, and are remarkable as the result of Kenneth Shah's decision to include the roles of observer and recorder with those of festival organizer and participant.
"These records are now available for research, providing a rare opportunity to bring life to a generation of Black performers who connected with large international and multicultural audiences drawn to Toronto by its Caribbean festival," says Moir.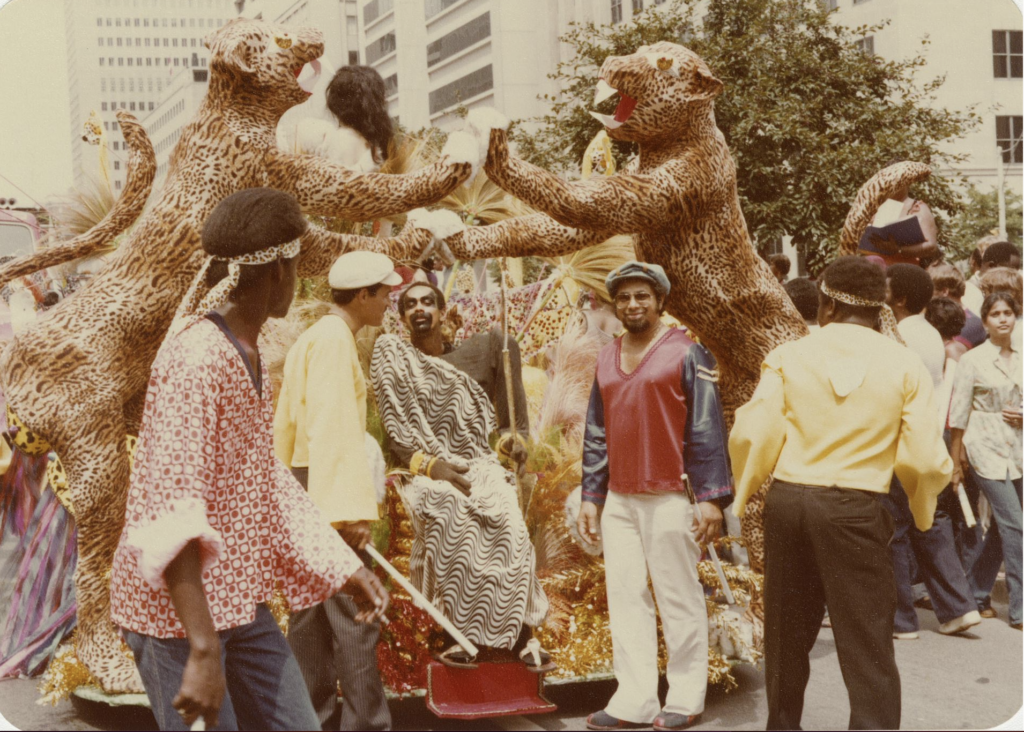 Materials are showcased in the York University Digital Library platform here.
Due to the pandemic, processing of this unique and significant archives which began in 2020 was delayed. The project has now been completed by YUL Archivist, Emma Thomas.
"As an archivist, sorting through material that encapsulates the activities and achievements of someone's life is a privilege. In Shah's archives I found reflected the importance and value of his community. Shah's love for costume arts, the Toronto Caribbean Carnival and his joy in having the opportunity to share it with others is palpable. It provides a unique insight into the Caribbean Carnival in its earliest years, as a gift from the Caribbean people to share their culture with others."

Emma Thomas, archivist, Clara Thomas Archives and Special Collections
The finding aid can be found here.
Access to the Kenneth Shah fonds reconnects the Trinbagonian and Caribbean diaspora in Toronto and on both sides of the Atlantic with the festival in its heyday when the parade dominated the city's downtown. The documents preserve the legacy of Black artists who found self-expression through carnival to celebrate the abolition of slavery.
Moir says in his conversations with students and Markham African Caribbean Canadian Association, he found there was an increasing interest in Toronto's Caribbean festival and its place in understanding the heritage of this diaspora. The community-based group in Markham passes down the traditions the traditions of carnival and mas bands from older to younger generations.
"The Kenneth Shah fonds can play an important role in this process by providing unique insights into the celebrations of the Caribbean diaspora whose experiences and culture have yet to see broader representation in public libraries and archives," says Moir.
Importance of Archives
Archives are often regarded as witnesses to history. They provide a window into how people lived, entertained, connected with their culture, how and when they expressed their passion for this culture and how it changed society as a whole. Archives also help us to reflect on a history of events and to learn from them. York University Libraries is well known for its community engaged archives and community outreach partnerships and its contributions to advancing the UN Sustainable Development Goals including its role in strengthening efforts to protect and safeguard the world's cultural heritage. The importance of preserving community heritage and providing avenues for the community to tell its story is the cornerstone of its endeavours.
Learn more about the Clara Thomas Archives and Special Collections here and read the blog here.