The Clara Thomas Archives and Special Collections collects manuscript, rare book and primary source materials to support research and learning by the university's faculty, students, and a community of international scholars. We are strong in the areas of Canadian history, fine arts (design, photography, music, film, theatre), philosophy, environmental history, and sexual diversity. We welcome all researchers and visitors; however, a visit to the Clara Thomas Archives and Special Collections (CTASC) is a different experience from visiting another department or section of the library.
Visiting CTASC
The reading room of the Clara Thomas Archives & Special Collections will be closed to all research as of 4pm Friday 18 December 2020. Appointment only research will resume the week of 12 January 2021. Appointments are available Tuesday to Friday, from 10 a.m. to 12 noon and from 1 p.m. to 4 p.m.
To book an appointment, email archives@yorku.ca at least three working days prior to your proposed visit. Please include a list of records or books you wish to consult. You will then receive an email confirming your appointment time. Appointments are available on a first-come, first-served basis.
Only one researcher may access the reading room at a time. You must always wear a protective face covering over your mouth, nose and chin in Scott Library. Do not come to Scott Library without a confirmed appointment. Appointments cannot be made on the spot.
You must show photo identification each time you access the reading room.
About Clara Thomas
Professor Clara Thomas was the long-time friend and champion of Archives and Special Collections. Read more about Professor Thomas here.
Ask & Services
We're online to help you with all your research needs and questions. Just ask!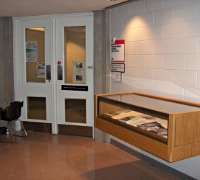 Archival research can be a (rewarding) challenge! Learn more about what to expect when you visit us.
Want to use a historical photo? Photocopy a pamphlet? Donate to the archives? Find out more…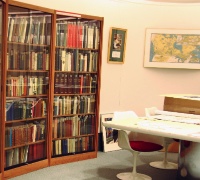 Book a class visit or integrate primary sources into your lectures and assignments.
Research & Learn
Connect with our library resources and services to get the help you need.
Discover all the unique primary sources, archives, rare, unique and ephemeral material held by York.
Not sure how to start your research in the archives? Try our tutorial!
Need funding to visit us? See how the archives can support your research…