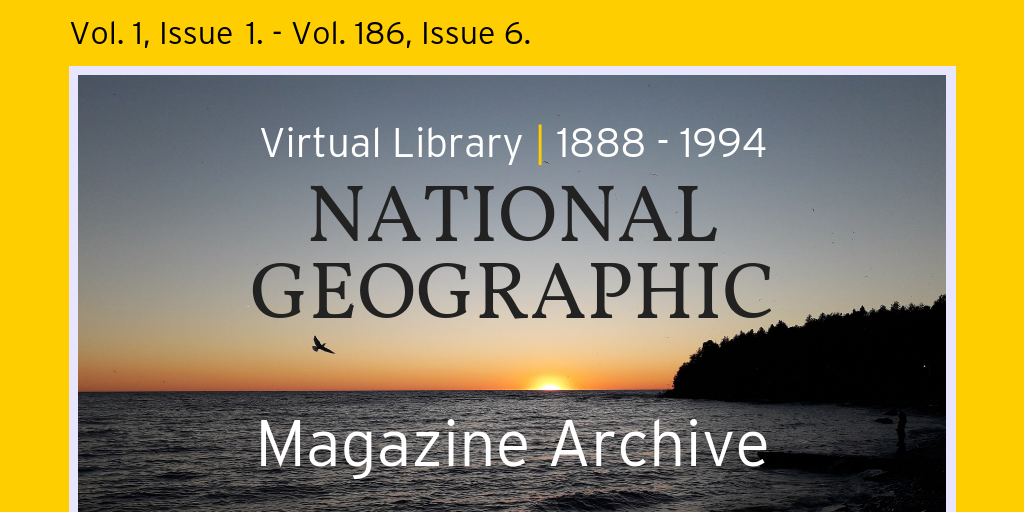 For decades, libraries kept printed editions of National Geographic on the shelves, which limited reader access and put the magazines at risk for loss or damage. Every page of this vast knowledge base is now faithfully reproduced and easily searchable in National Geographic Magazine Archive. 
This online archival collection provides access to issues published between 1888 and 1994. Thanks to a partnership with Gale, researchers can now access iconic photographs and over one hundred years of fascinating articles.
Subjects: Geography, Exploration, Photojournalism, Culture, Nature, etc.
New eResources: