The week of October 23-29 marks International Open Access Week. The Libraries are celebrating #OAweek with a series of events.
Tuesday, Oct. 24th 11am-4pm
Music and Belonging Wikipedia Edit-a-thon
531 Scott Library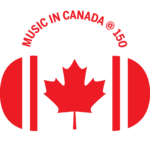 This is a drop-in event and an intro to editing Wikipedia will be offered.
Snacks and drinks will be available. To RSVP for lunch please email Stacy Allison-Cassin at sacassin@yorku.ca by 12 noon on Monday, Oct 23rd.
Sign-up by following this link. A Wikipedia user name is required to sign-up. New to Wikipedia? You can find out how to create a user name here.
This event is part of the "Music in Canada at 150 Wikipedia Project", a multifaceted campaign which pairs the professional skills of librarians and archivists with academics, music historians, musicians, students and local music communities to increase the quality and amount of content about Canadian musicians in Wikipedia and Wikidata thereby increasing the accessibility to music culture for all Canadians and the wider online community.
Thursday October 26th 10am-5pm
Ada Lovelace Day Wikipedia Edit-a-thon
Steacie Library Computer Lab (021 Steacie)

Join an interdisciplinary team of faculty and students as we create, expand and improve Wikipedia entries for Women in STEM (Science, Technology, Engineering & Mathematics). STEM Women are under-represented in Wikipedia.
Learn how to be a 'Wikipedian'! Drop by for as long or short a time as you have available, swag & snacks will be provided.
Ada Lovelace Day (ALD) is an international celebration day of the achievements of women in science, technology, engineering and maths (STEM). It aims to increase the profile of women in STEM and, in doing so, create new role models who will encourage more girls into STEM careers and support women already working in STEM.
Thursday October 26 - Friday October 27, 9am-4:30pm
Software Carpentry Workshop
Software Carpentry workshops are internationally renowned for their pedagogical design and their gentle pace geared to beginners. These two-day hands-on workshops give attendees the confidence to work with open source software research tools. Promoting open source software is timely for Open Access Week as open source software is often developed collaboratively, is in most cases free of charge, and favours licenses that open up the rights to study, change, and distribute the software to the public. YUL is co-hosting (along with Stephen Childs from OIPA) a Software Carpentry workshop, to be held October 26-27th in the Bronfman Business library teaching lab. This workshop is targeted to graduate students in the humanities and social sciences. Software Carpentry itself is a creator and distributor of Open Educational Resources, as all their lesson plans are available online without access restrictions.
This event is currently sold out. Stay tuned for future Software Caprentry workshops!
Online Resources
York's Open Access/Open Data Steering Committee website features links to campus-wide resources and reference materials.
The Open Access/Open Data Steering Committee mandate:
To coordinate campus-wide education on open access and data management particularly in light of Tri-Agency Open Access Policy requirements and the Tri-agency Statement of Principles on Digital Data Management.
To articulate a framework and coordinated service models that support faculty with these requirements.
To create a wider forum for discussion and consideration on changes to the system of scholarship, sustainability of current economic models of scholarship, access to publicly funded research, issues surrounding authors rights in the digital age, and new scholarly distribution systems and other connected open movements.
 "Open in order to..." Impact Stories
The Scholarly Publishing and Academic Resources Coalition (SPARC) has developed a microsite with a collection of examples that illustrate the concrete benefits of open at openinorder.to. If you have an example that you would like to contribute, please send suggestions to nick@sparcopen.org.