Welcome! Our libraries are open. Please check our current hours of operation. 
As part of ongoing efforts to improve the student experience in our spaces, York Facilities is proceeding with the refurbishment of the elevator in Scott Library. Work is scheduled to begin on December 5 and is expected to conclude on February 3, 2023. While the elevator is out of service, the escalators and stairs are available. Despite this, we recognize some Community Members may experience a level of disruption. Contingency plans and other supports have been put in place to minimize the disruption.
Scott Library
---
The Scott Library provides access to library materials, services and research assistance for those working in the humanities, social sciences, fine arts and environmental studies. We can also help you locate published data, statistics, and government publications.
Scott Hours
---
Nov 28
Monday
12am - 11:59pm
Nov 29
Tuesday
12am - 11:59pm
Nov 30
Wednesday
12am - 11:59pm
Dec 01
Thursday
12am - 11:59pm
Dec 04
Sunday
12pm - 11:59pm
Ask & Services
We're online to help you with all your research needs and questions. Just ask!
---
Research & Learn
Connect with our library resources and services to get the help you need.
---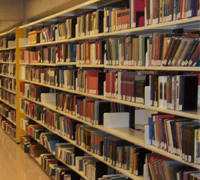 Specialized library materials in the humanities, social sciences, fine arts, and environmental studies.